Restrictions of people with tattoos
---
From Thursday, September 1, 2022, Those with tattoos will not be allowed to use the bathing facilities on the 3rd floor.
– Those who are with tattoos small enough to be hidden in the palm of your hand, can continue to use them in the future because we believe that the hand-sized tattoos will not scare other customers.
– Even if you have a large tattoo, you can make a reservation for the private bath on the 2nd floor as usual.
"Soranoyu Spa Resort" is located near Narita Airport and expects to be visited by many foreign customers. We have welcomed all customers until now even if some have the tattoos since people have different religions and cultures. Though Antisocial forces have never been allowed with or without tattoos.
However, many customers have said that if a person with a large tattoo is taking a bath, they feel scared and cannot use them with peace of mind. The background is thought to be the social circumstances in which many people in Japan associate tattoos with sinners and antisocial forces in historical ways.
Based on these opinions, we have made repeated studies as a facility that welcomes customers of a wide range of ages, including small children, and customers with various ideas. Therefore, we have decided that it is necessary to revise the rules of use so that many customers can use the facilities with peace of mind.
We sincerely apologize for the inconvenience, but thank you for your understanding.
---
自2022 年 9 月 1 日(星期四)起,身上有刺青、纹身的人不得使用本馆 3 楼的大众澡堂。
※身上有手掌大小能遮住的小型刺青、纹身者,我们认为给其他顾客的压迫感较小,因此今后也可以继续使用。
※2 楼的私人汤屋,如以前一样,请先预约再使用。
本馆位于成田机场附近,也预计会有许多外国顾客使用。由于有些人有不同的习惯和认识,因此无论是日本人还是外国人,我们没有限制有刺青、纹身者的使用。(无论是否有刺青,黑社会的人不允许进入本馆。) 但是到目前为止,我们收到了许多若与身上有大型刺青的人泡澡的话,会感到有压迫感、无法安心使用的声音。这可能是由于 日本的社会状况,许多人会将刺青与过去的罪人和黑社会势力联想在一起。 本馆考虑了这些意见并进行检讨,作为一个迎接包括儿童在内的所有年龄阶层顾客的大众澡堂,为了确保许多顾客能够安心使用,我们认为有必要修改使用时的规则。
我们无法接待过去曾光顾过的一些顾客感到非常遗憾,敬请谅解,并感谢您的理解。
---
自2022 年 9 月 1 日(星期四)起,身上有刺青、紋身的人不得使用本館 3 樓的大眾澡堂。
※身上有手掌大小能遮住的小型刺青、紋身者,我們認為給其他顧客的壓迫感較小,因此今後也可以繼續使用。
※2 樓的私人湯屋,如以前一樣,請先預約再使用。
本館位於成田機場附近,也預計會有許多外國顧客使用。由於有些人有不同的習慣和認識,因此無論是日本人還是外國人,我們沒有限制有刺青、紋身者的使用。(無論是否有刺青,黑社會的人不允許進入本館。) 但是到目前為止,我們收到了許多若與身上有大型刺青的人泡澡的話,會感到有壓迫感、無法安心使用的聲音。這可能是由於 日本的社會狀況,許多人會將刺青與過去的罪人和黑社會勢力聯想在一起。 本館考慮了這些意見並進行檢討,作為一個迎接包括兒童在內的所有年齡階層顧客的大眾澡堂,為了確保許多顧客能夠安心使用,我們認為有必要修改使用時的規則。
我們無法接待過去曾光顧過的一些顧客感到非常遺憾,敬請諒解,並感謝您的理解。
---
저희 시설에서는 2022년 9월 1일(목)부터, 문신(타투)를 하신 고객분들의 3층 입욕 시설에 대한 이용 제한에 대하여 안내해드립니다.
※손바닥으로 가려질 정도의 작은 문신(타투)에 대해서는, 다른 고객분들에게 위압감을 주지 않는다는 판단하에, 앞으로도 당 시설 이용이 가능합니다.
※2층 대절 욕탕에 대해서는, 현행과 같이 예약을 통하여 이용해주시기를 바랍니다.
당 시설은 나리타 공항 부근에 위치하여 많은 외국인 고객분들의 이용이 이루어지고 있습니다. 현재까지는 관습과 인식이 다른 다양한 고객분들이 내방하시는 관계로, 국적 관계없이 문신을 한 고객분들의 입욕은 제한하지 않았습니다. (문신(타투)의 유무와 상관없이, 반사회적 세력인 분들에 대한 시설 이용은 사절하고 있습니다) 그러나, 지나치게 큰 문신(타투)을 하신 분들이 입욕하실 경우, 다른 고객분들로부터 위압감을 느껴 안심하고 시설 이용이 불가능하다는 의견이 많이 있었습니다. 이러한 배경에는, 일본에서는 문신은 한때 죄인 또는 반사회적 세력과 관련지어 생각하는 사람이 적지 않다는 사회적 정서가 있기 때문일 것입니다. 당 시설에서는 이러한 의견을 반영하여 거듭 검토해 왔습니다만, 어린아이들을 포함한 폭넓은 연령층의 고객분들, 다양한 생각을 가진 고객분들을 맞이하는 시설로서, 더욱 많은 고객분이 안심하고 이용하실 수 있도록, 시설 이용 규칙을 개정할 필요가 있다고 판단하게 되었습니다.
지금까지 당 시설을 애용해주신 일부 고객분들에게 이용에 제한을 두게 된 점에 대하여 마음이 무겁습니다만, 해당 사항에 대하여 널리 이해해주시기를 바랍니다.
---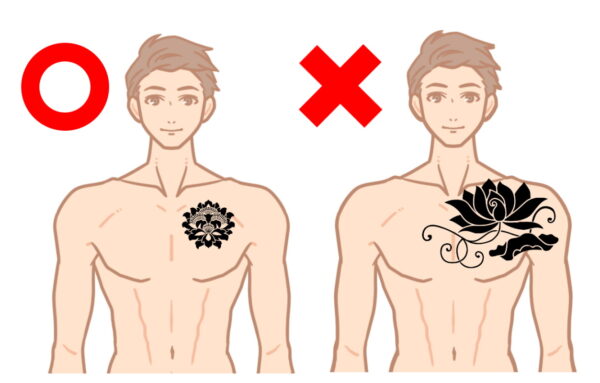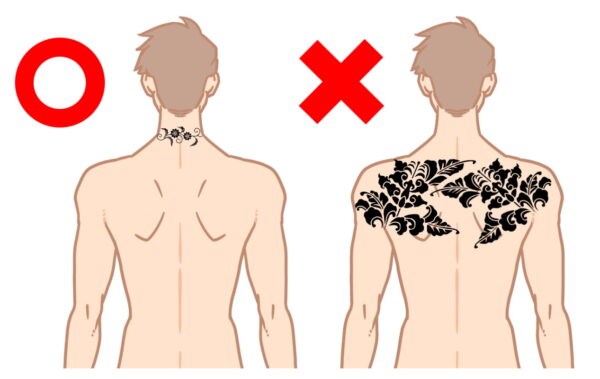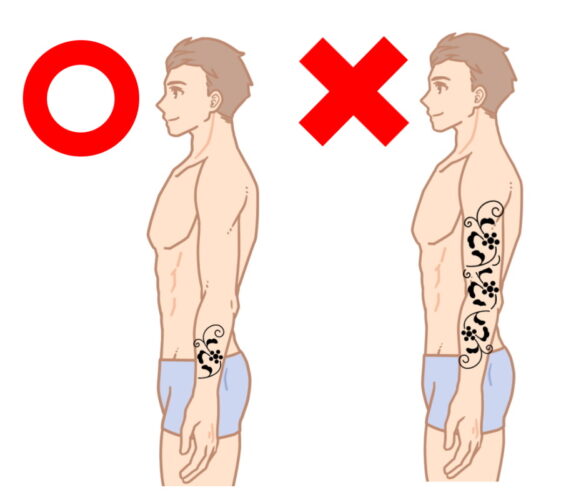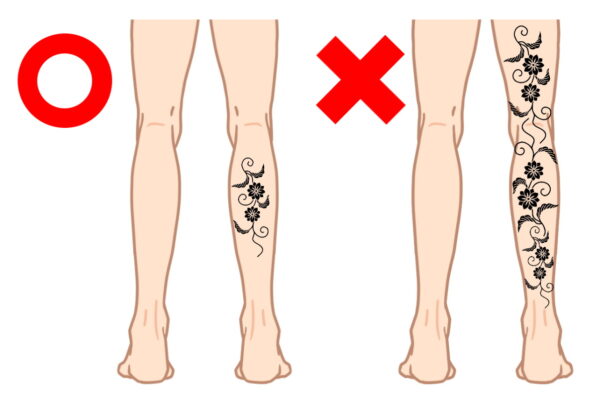 Published: 1st June 2022
Updated: 1st September 2022