Business Hours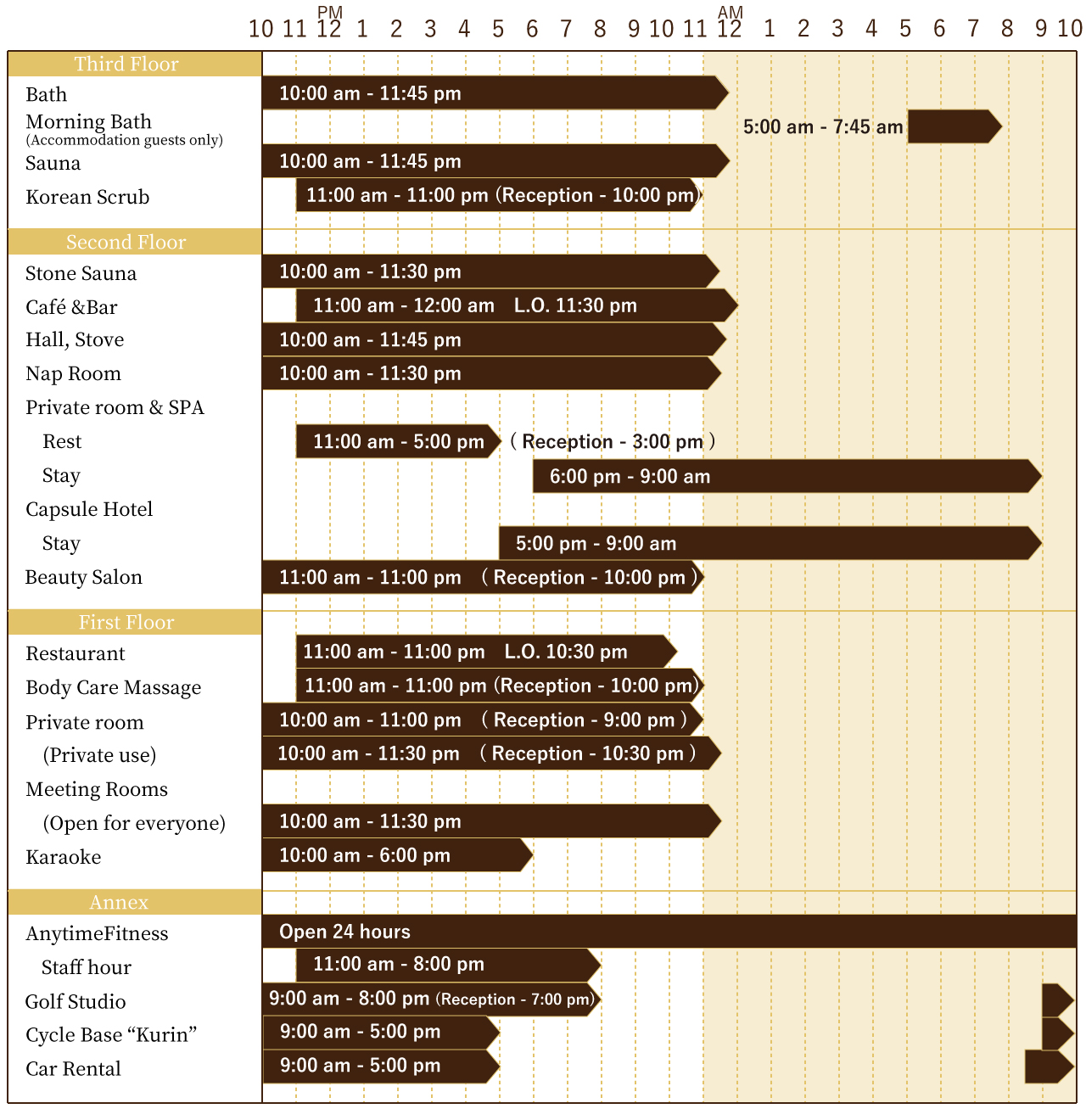 Information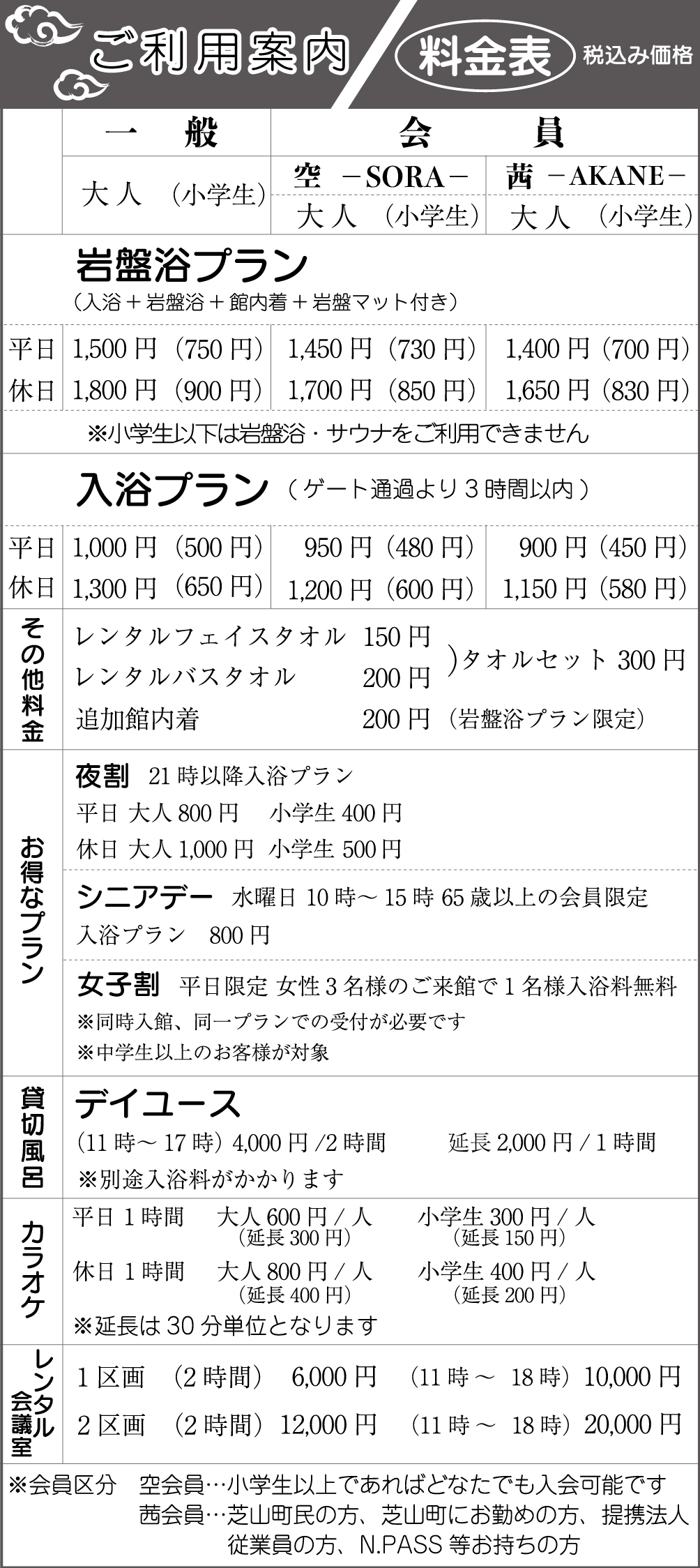 Restaurant use only dont have to pay admission fee.
Thank you for coming to "Soranoyu Spa Resort".
In order to enjoy your time, please kindly follow the proper bathing manners of Japanese onsen.
Please present your shoe locker and request the desired course at the Front desk.
Shoe locker keys also function as a wallet at the facility. All charges will be recorded and payments will be settled at the time of check-out. Please keep the key with you all times and handle with care.
Use our safety boxes to store your valuables.
Please use the smoking area if you're going to smoke.
Please refrain of bringing foods and drinks inside the facility.
Admission to anti-social forces is strictly prohibited.
People with 3'9 ft and above cannot enter other sex bath area.
People who are relevant to the following is not allowed to enter the bath area.

・Those who have skin diseases or infectious diseases
・Those who are not feeling well
・Those who are having a period
・Those who are under 3 years old or using diapers
・Those who are drunk
・Those who are wearing swimwear
・Those who seem to have trouble taking a bath

We don't provide any assistance to those people who need to be accompanied.
No pets are allowed inside the facility.
Please kindly inform the front desk if you have a service dog.
It will cost you 4000 yen if you lost your shoe locker key and 3000 yen for locker key(bath area locker & safety boxes).