Open-air Bath
1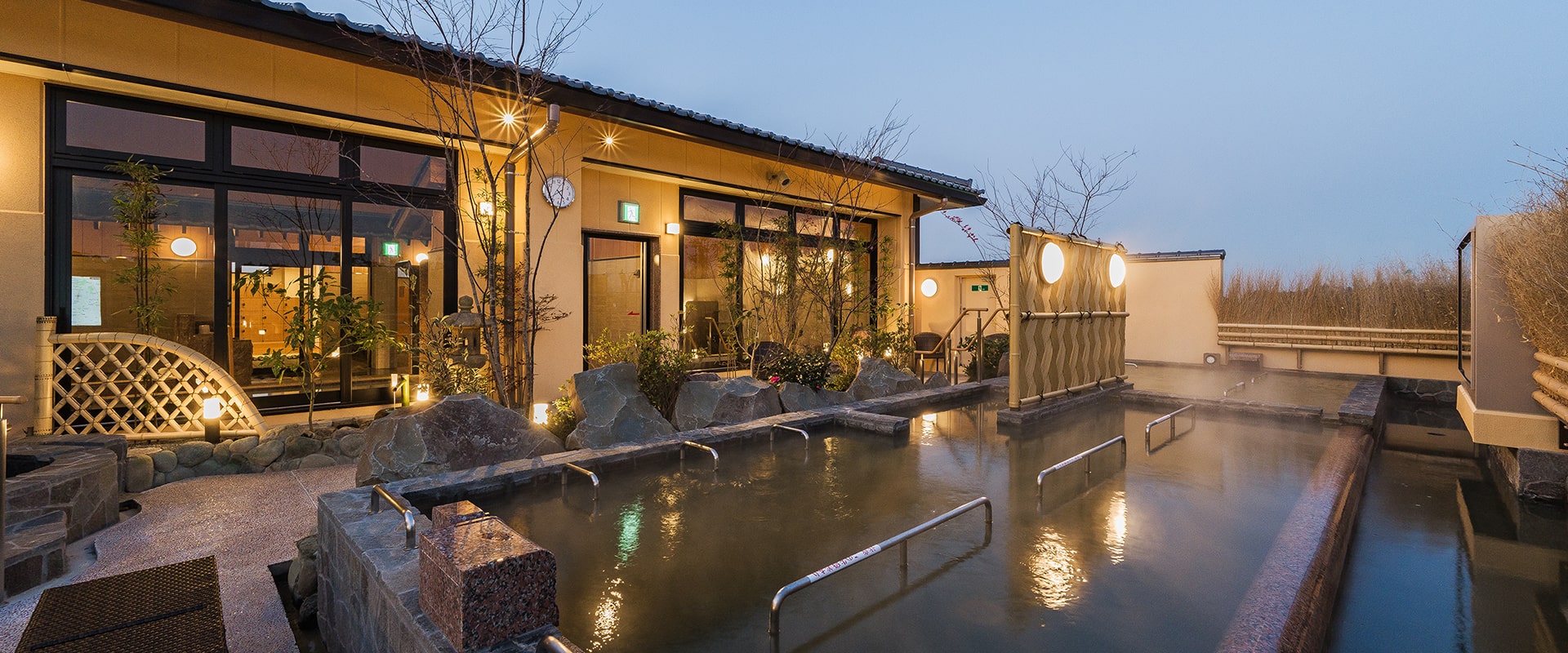 Enjoy the view of airplanes landing at runway B during the north wind and take off at runway A during the south wind.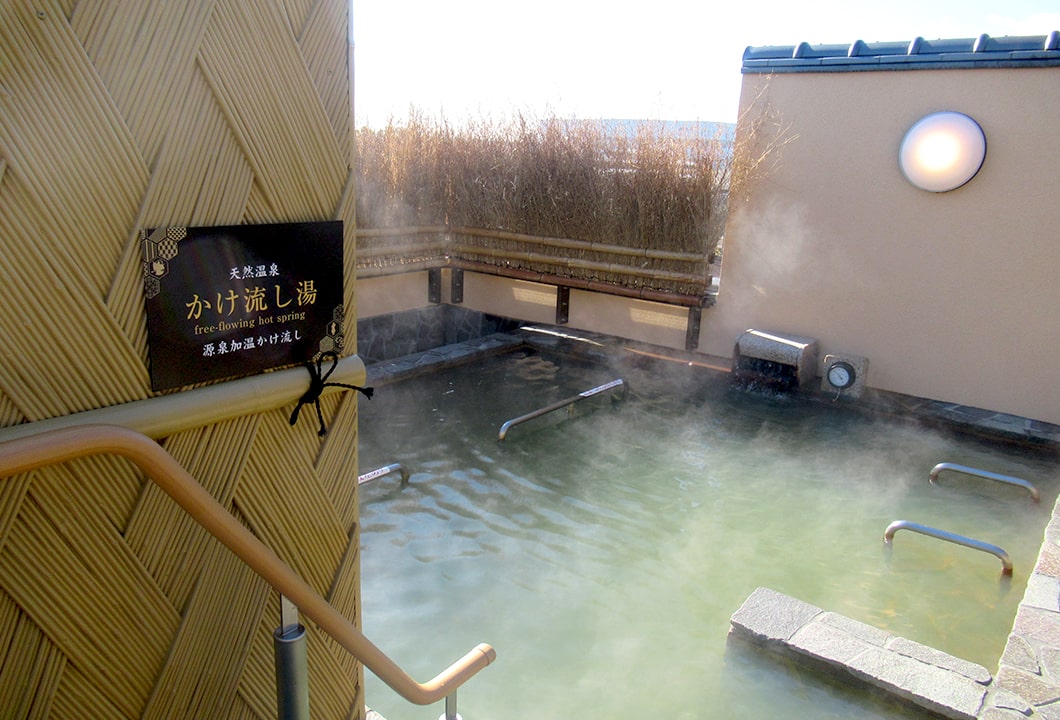 Free-Flow Onsen
The benefit of salty Onsen is, easy to soak into the body and it maintains the body to keep warm. Rich in iodine content is also one of the special characteristic of Onsen found in Chiba Prefecture.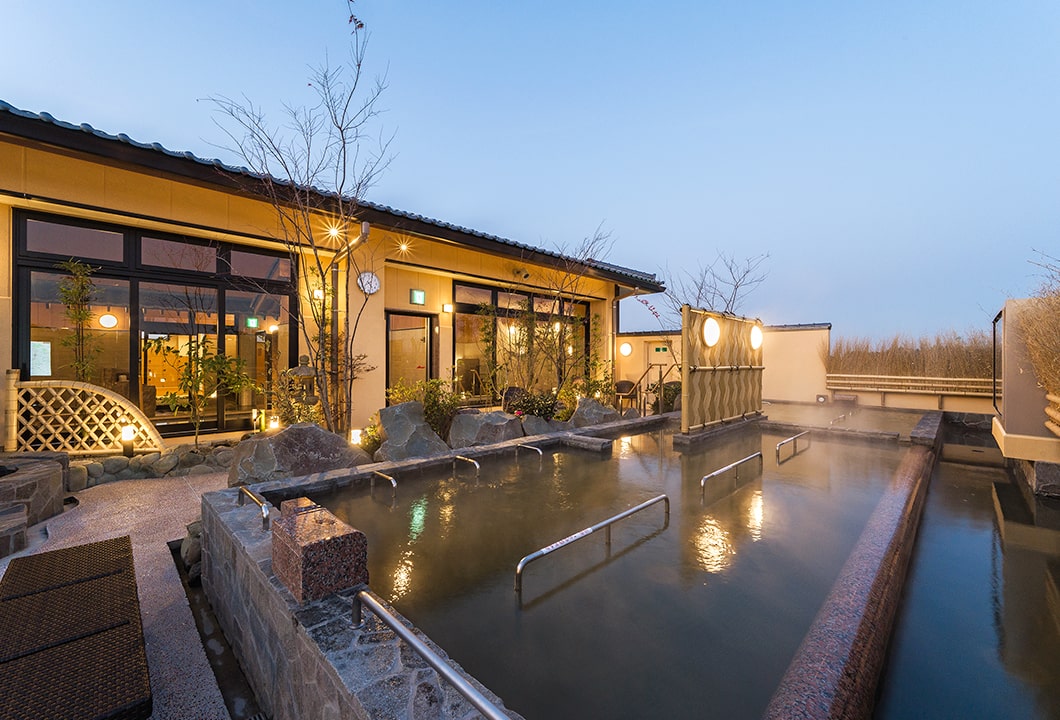 Relaxing Onsen
Adding water, heat treatment, sanitizing the source of Onsen and filtered circulation dilutes the substances in the free-flowing Onsen which makes it less sticky and have a pleasant texture.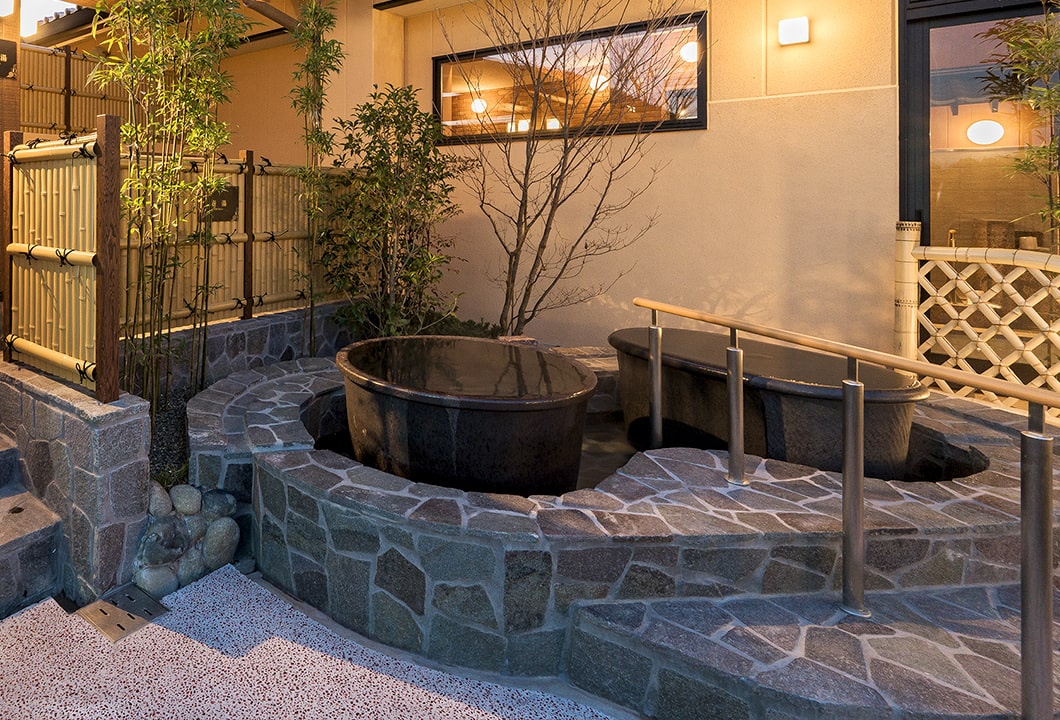 Pot Bath
Enjoy our private Pot Bath without any disturbance. The splashing sound of entering the bathtub is refreshing!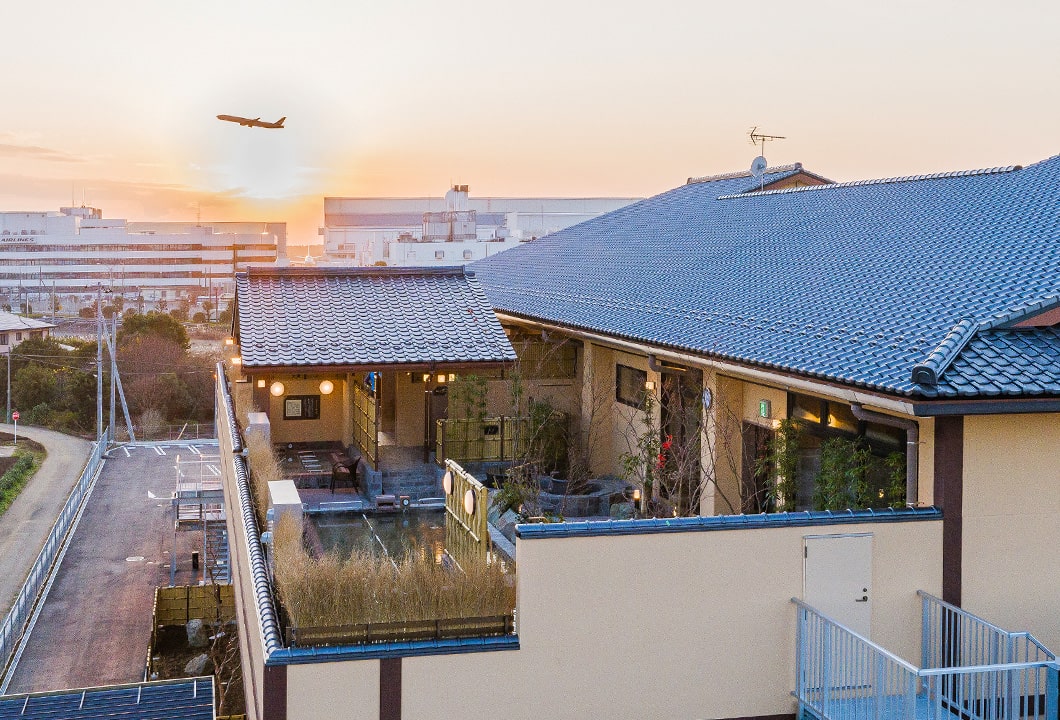 Flight Rader
By adding our own little touch to the popular Flight Rader 24 App. among aviation fans, the app. will automatically track and show information for airplanes in the nearby area. Currently, still working on minor tuning issues, Sorry for the inconvenience.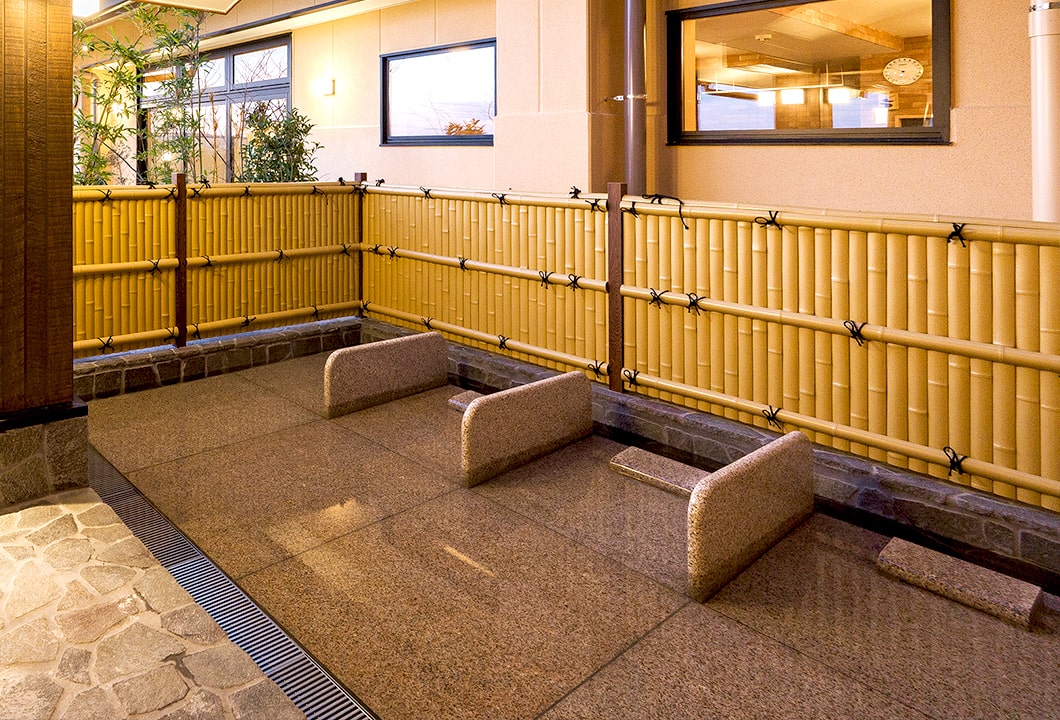 Lie-Down Bath
This bath is for guests to lie down outside. Water level is adjusted depending on the season so it can be enjoyed even in the cold winter time.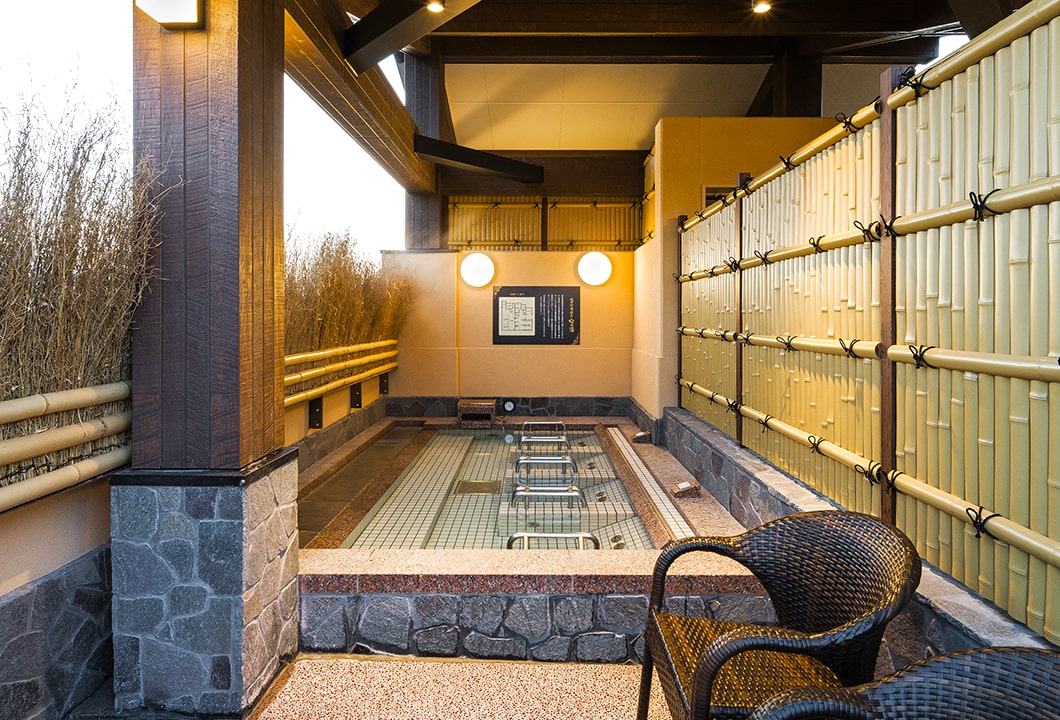 Jet Bath
Water flow with bubbles hitting your back and sole area will give a massage effect. This bath is located outside so not to worry about the chlorine smell.
Indoor Bath
2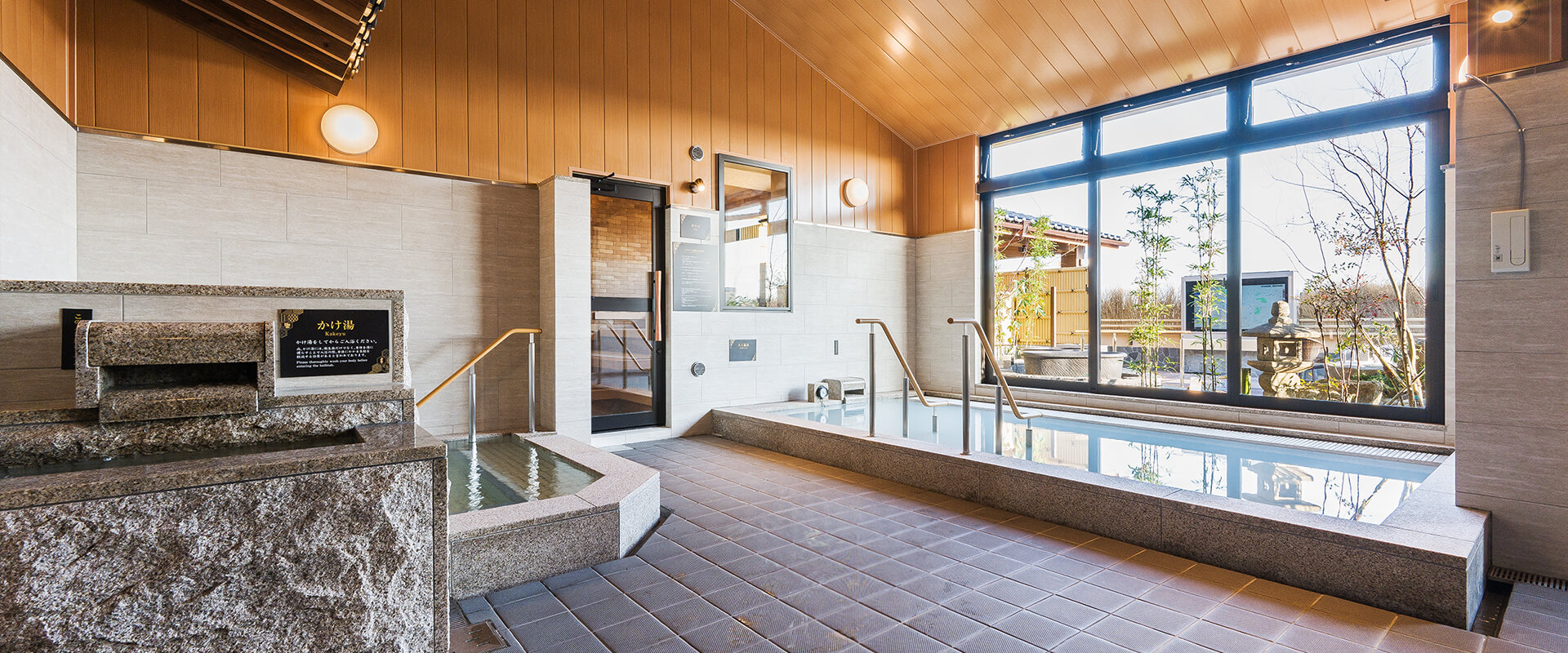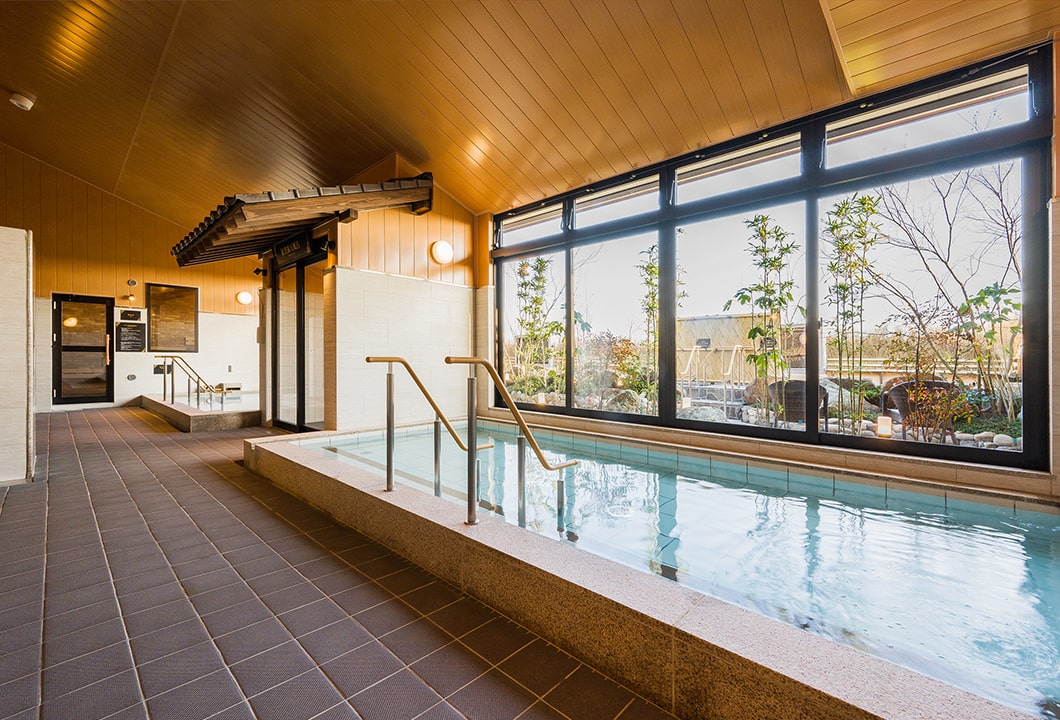 Highly Carbonated Bath
Bathing in a carbonated bath has been proven to have vasodilator effect on peripheral blood vessels of cutaneous and muscular tissues to promote blood flow. The lower the water temperature, the more it melts in the water, for this reason the water temperature has been set at 38℃. It takes about 5 minutes until the carbon acid reaches the dermis layer in back of your epidermis and feels warm. Recommended bathing time is 5 minutes to 20 minutes.
Artificial Onsen
Duplicating the quality of other famous Onsen such as Kusatsu, Beppu , Noboribetsu and others by analyzing the components. Guests are able to feel and enjoy different characteristics of these famous Onsen's.
Low temperature water bath
The town of Shibayama is blessed with water. Abundant spring water is available. This spring water is pumped up from the well and used for our water bath.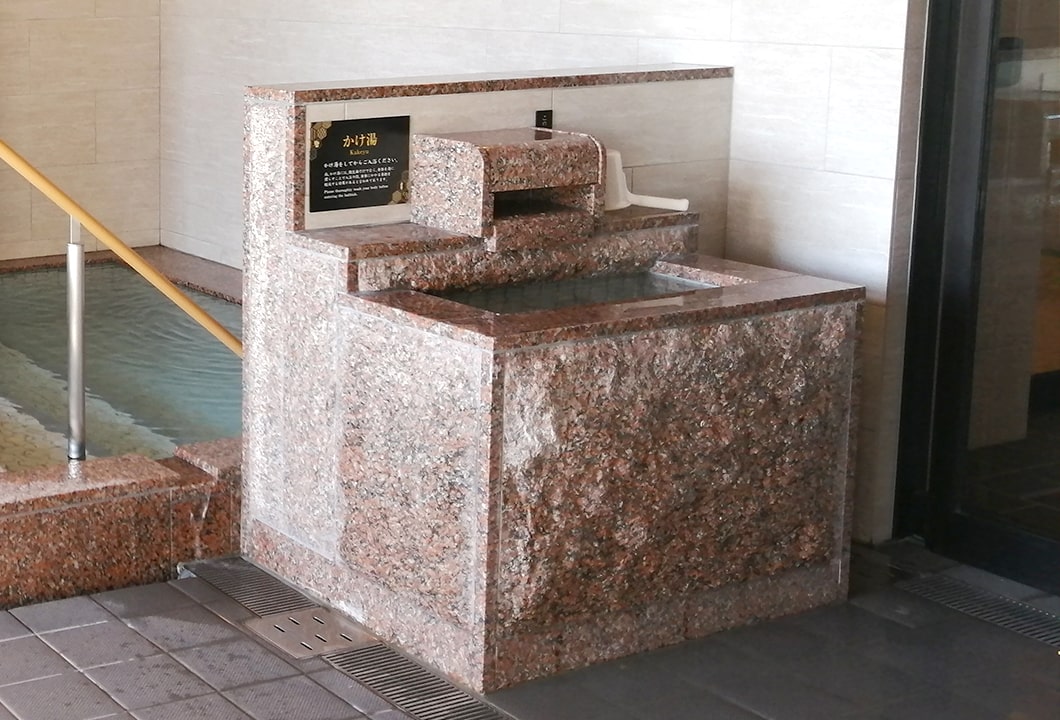 Kakeyu
Rinse your body before entering the Bathtub or after the Saua.
Araiba
"Araiba" means washing area and we have 20 washing area for both men and woman. Complimentary high quality shampoo, conditioner, and body soap are available.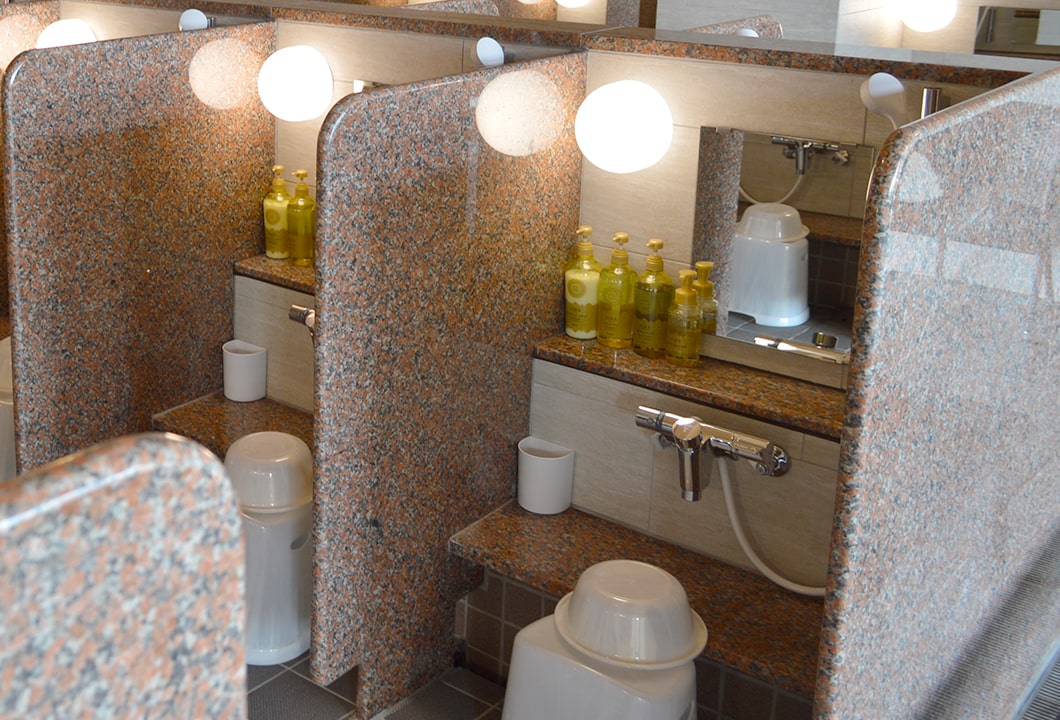 Shower
Showers can be used to wash your body.
Sauna
3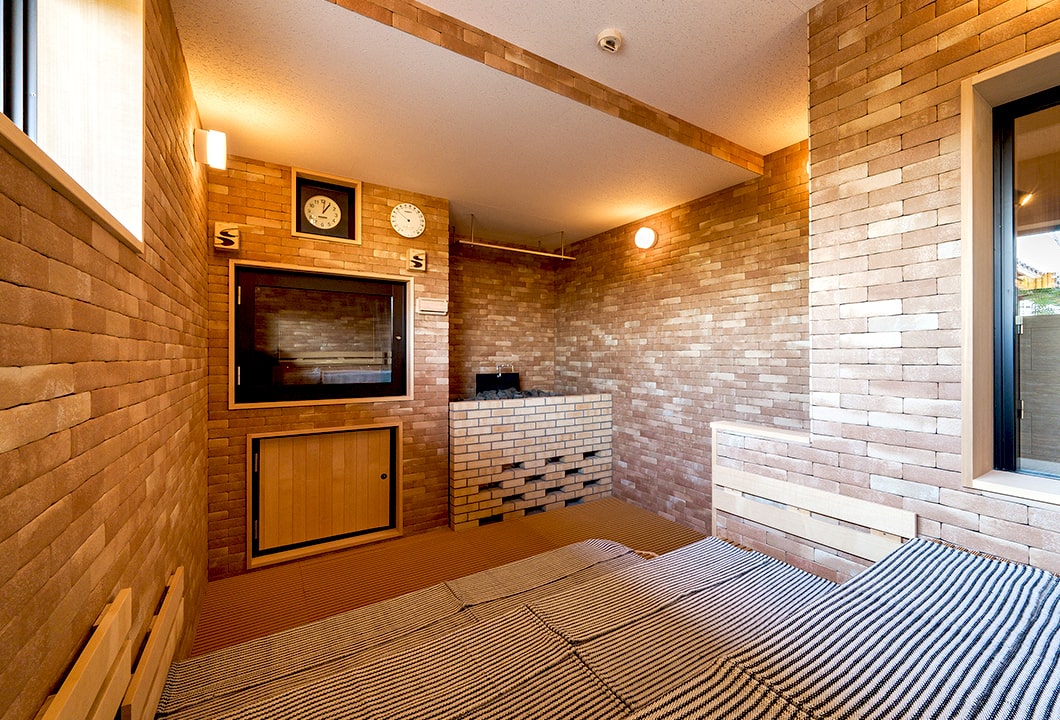 Dry Sauna
Men's sauna has 90℃ and women's sauna has 85℃
3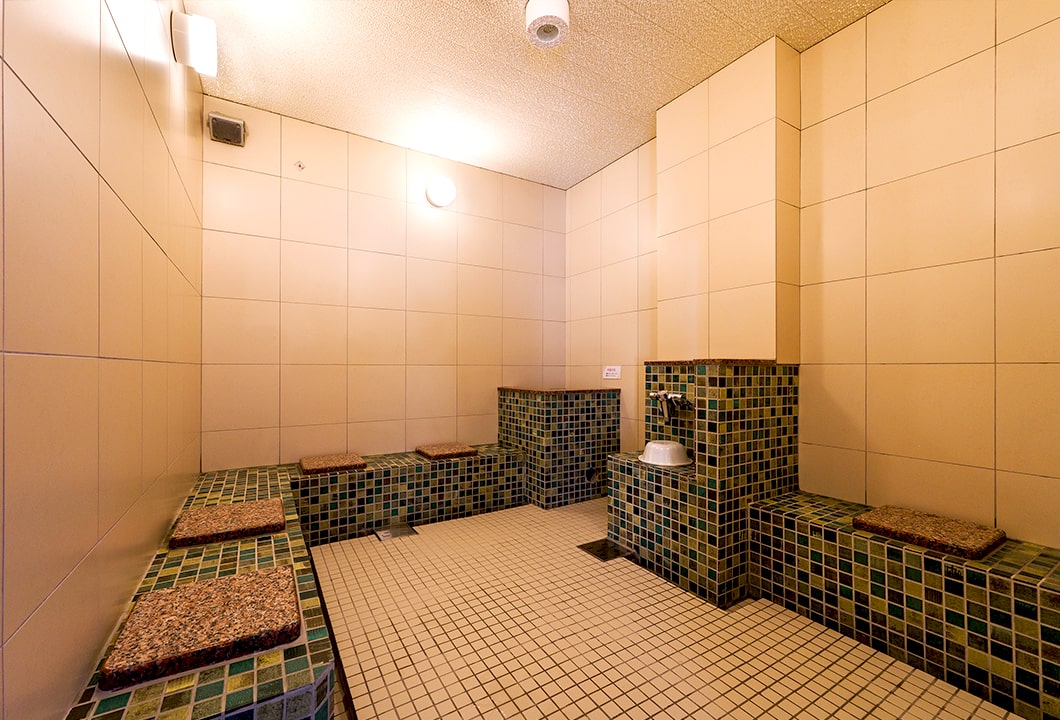 Herb Sauna
Herb Sauna is a steam type sauna only at the women's bath area, with a low temperature of 48℃ which encourage sweating. In addition, we applied dyr herbs to steam for more relaxation effect to our body.
Dressing Area
5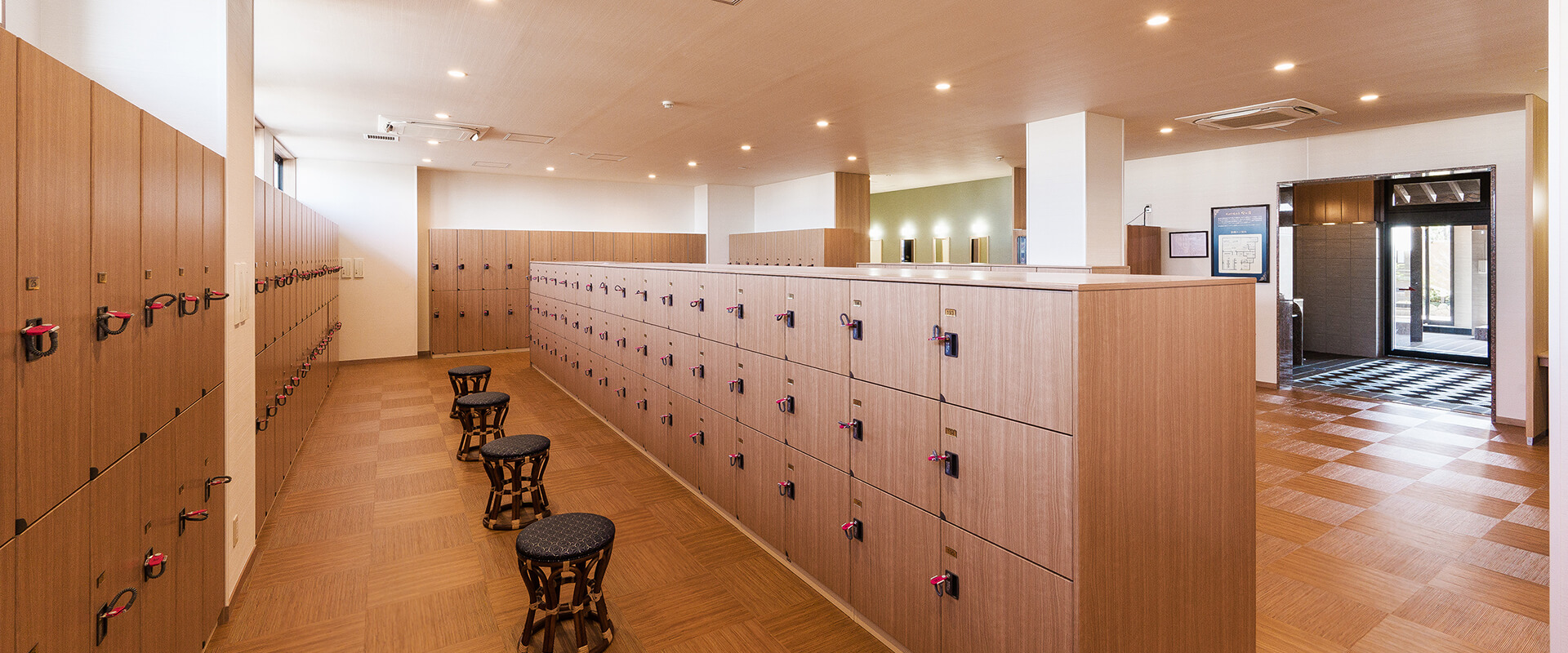 6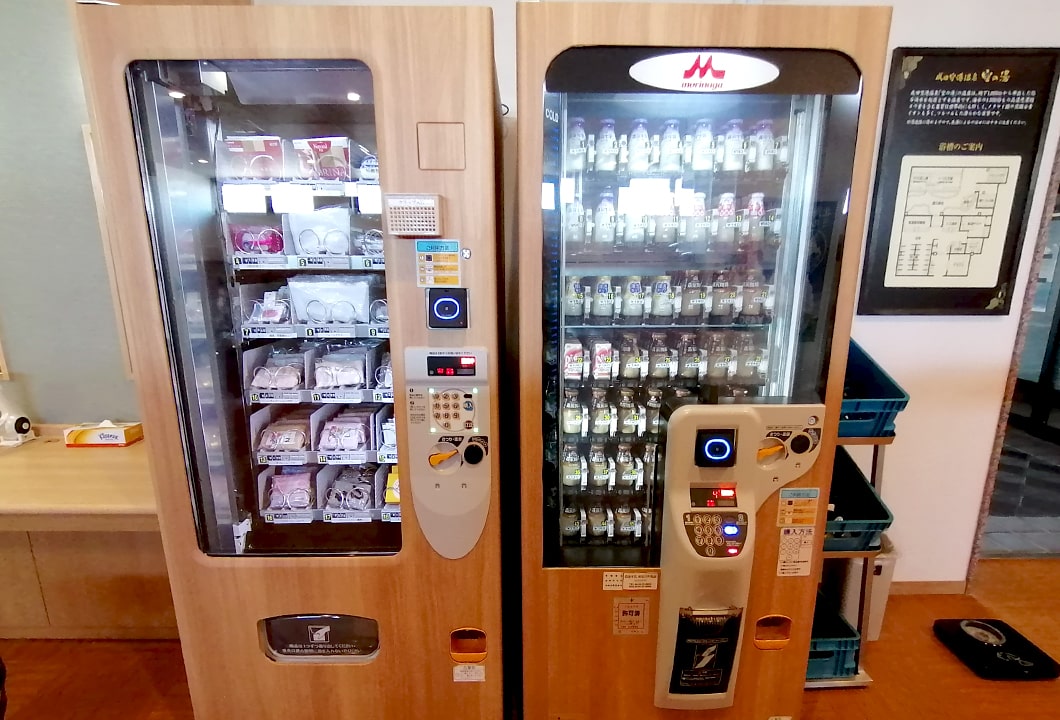 Accessories Vending Machine
Wide range of merchandise such as Toothbrushes, underwears, and socks are available for reasonable price to cope with unexpected needs.
7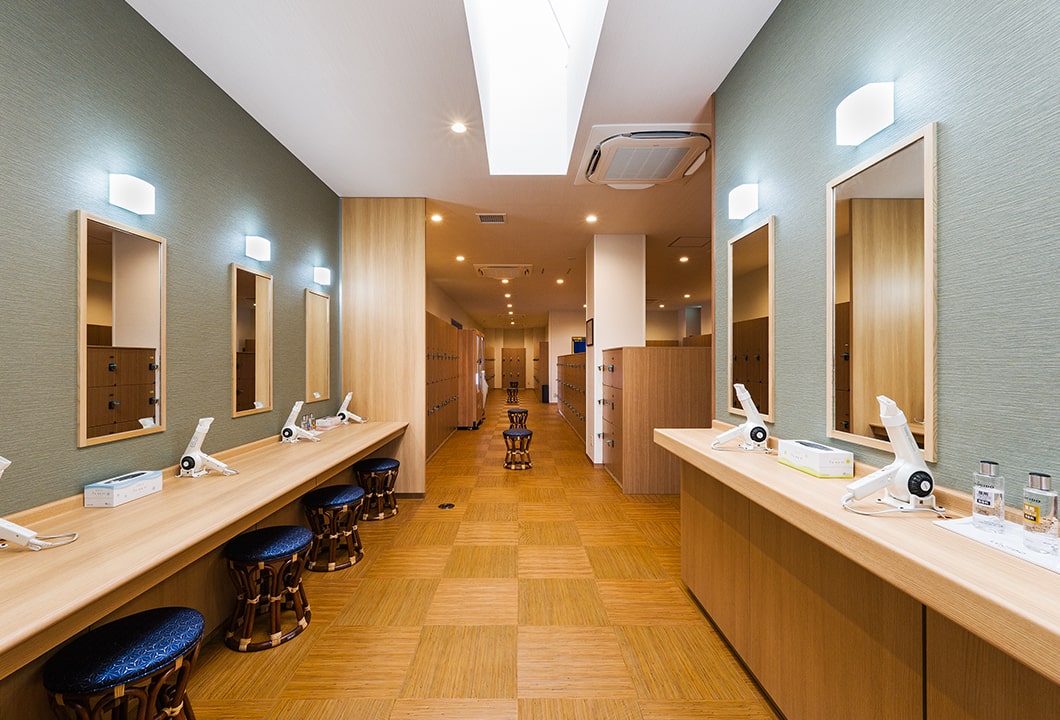 Dryer Corner
Ion Dryers, 8 for men and 19 for woman are available in this area. We also have amenities such as hair liquid, hair tonic, etc. for men and moisturizer, body milk, etc. for woman. Plastic bags for wet belongings are also available.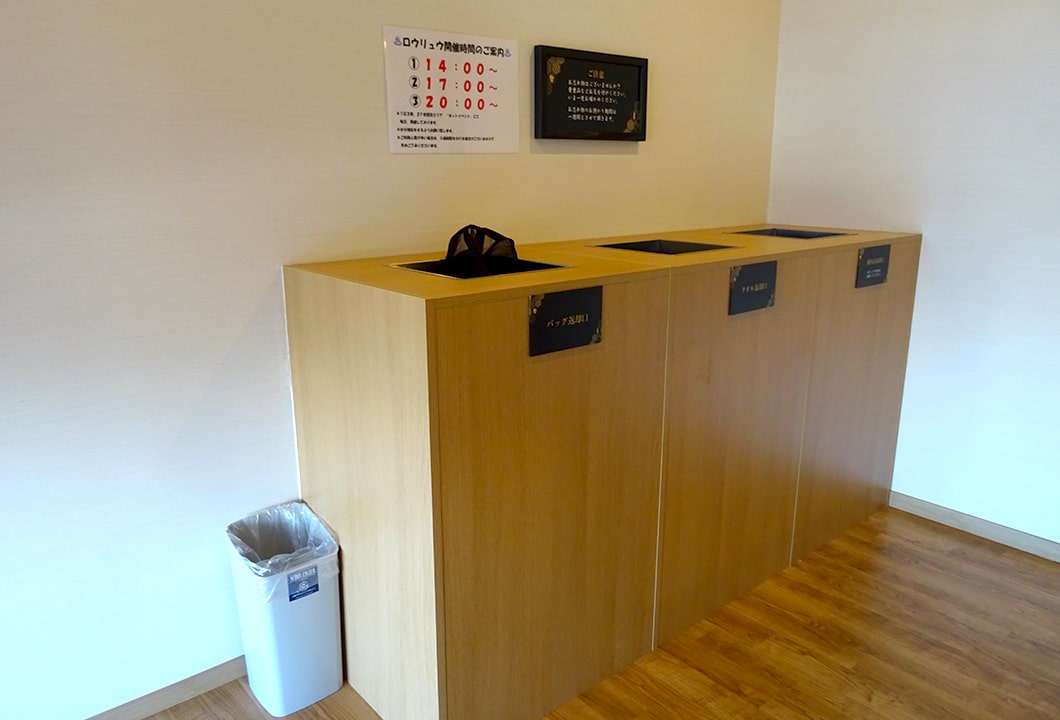 Collection Box
Please put in used stone-sauna wear, rental towels and bags into the designated collection box separately.
8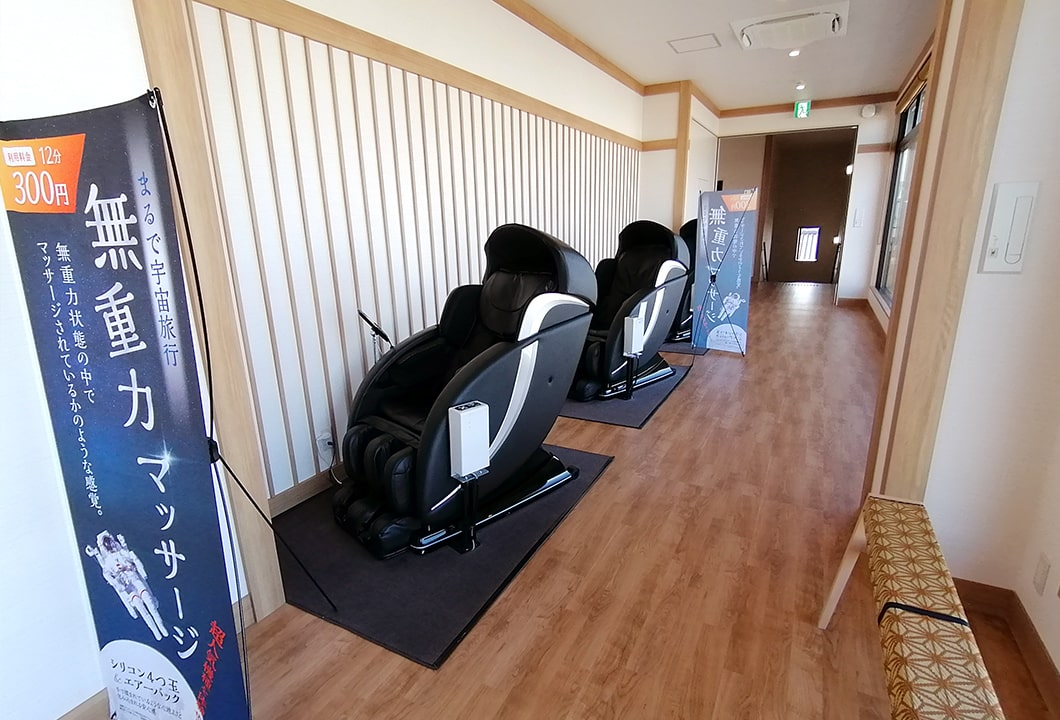 Massage Machine
Massage Machines can be paid with your locker key, enjoy at your convenience.
9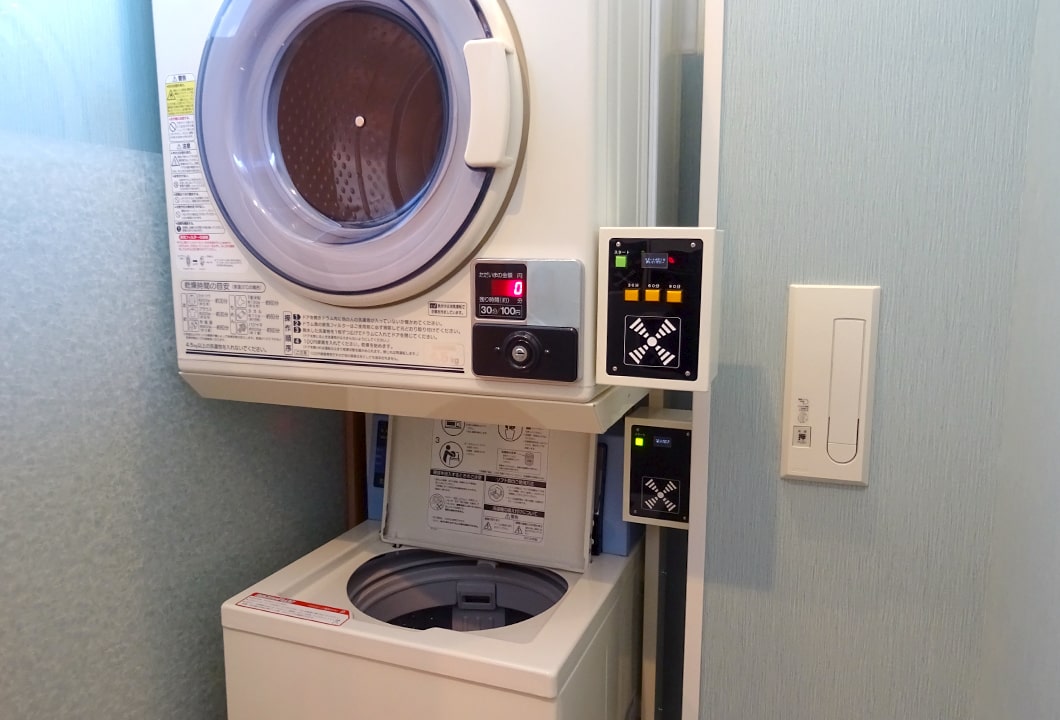 Coin Laundry
Coin laundry is located next to the dressing area for both men and woman. It can be paid using your locker key.